Our Team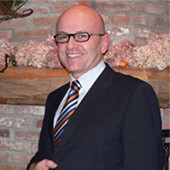 Mark Lazarovich M.D.
Mark is an allergist, Board Certified in Asthma Allergy and Clinical Immunology, practicing in Vermont since 1993. He obtained his B.Sc and M.Sc degrees from McGill University in Montreal, Canada and graduated with Honors from the Medical School of the Universite de Liege, Belgium. Dr. Lazarovich was an Internal Medicine Resident at Yale University Medical School/Bridgeport Hospital in Bridgeport CT. He trained as a fellow in Allergy and Clinical Immunology at SUNY at Stony Brook. He is now a partner at Timberlane Allergy and Asthma Associates in South Burlington VT. His special interests include management of severe cases of Urticaria and Angioedema, a subject on which he published several articles and authored a book chapter for a textbook of Allergy. In 2002 he was involved in the preparation and writing of a Churg-Strauss Syndrome special supplement to the Journal of Asthma Allergy and Clinical Immunology. In September 2015, his proposal for standardized hypoallergenic hotel rooms was published in the Annals of Allergy, Asthma and Immunology. Dr. Lazarovich is active nationally and internationally, in the promotion of technology for facilitating lifestyle modification as part of comprehensive management of chronic disease and pro-active health.
He lives in Vermont with his allergic wife and has two children.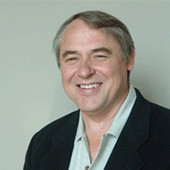 John Springer-Miller
John is the founder of Springer-Miller Systems, and the creator of the SMS|Host Hospitality Management System, which changed the face of hospitality technology by providing a "Guest-Centric" approach to managing complex resorts and destinations. Springer-Miller and his company have dominated this field for over 20 years, and his software continues to be the most successful guest/property management software system in the world. Springer-Miller is a world-wide leader in shaping hospitality technology directions, and was named to the International Hospitality Technology Hall of Fame in May of 2007. Springer-Miller has served on a variety of boards, and is very involved with supporting performing arts organizations and other worthwhile causes through the Springer-Miller Foundation. He lives in Vermont with his wife, Tina, and their two daughters, Ryan and Drew.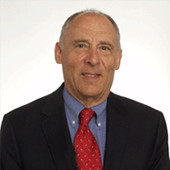 Stephen Yanow
Stephen is the founder and Chairman of the Board of 3CE, a privately-held developer of expert software systems that eliminate commodity reporting errors, ensure the accuracy in duty payments, and facilitate global trade. 3CE intelligently converts everyday language into accurate HS Codes (The Harmonized Commodity Description and Coding System (HS) of tariff nomenclature is an internationally standardized system of names and numbers for classifying traded products developed and maintained by the World Customs Organization.) He is the President and driving force behind Global Remissions, North America's most successful marketplace for transferable trade entitlements. For almost 10 years he has narrowed his focus to understanding and creating solutions for entities involved with the World Customs Organization's Harmonized System. Mr. Yanow is an alumnus of Harvard Business School (OPM 33), he sits on the board of the Linda Elizabeth Hazen Endowment Fund and he is involved in many other charities both in Montreal and Vermont. He and Linda, his wife of 35 years, reside in Montreal, Quebec and Stowe, Vermont.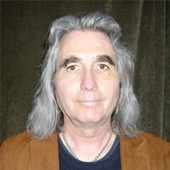 Gary F. Seelinger
Gary a lecturer in Ethics and the Philosophy of Mind as an Adjunct Professor at Broward College in Broward county, Fl. He received his MA in Philosophy at Brown University in 1976 and a Ph.D. in Philosophy at Madison University (Distance University) in 2005. He was an executive in investment banking and derivatives for over twenty years working in Toronto, London and New York. Since 1998 he has been a principal in Thales, Inc. an investment firm structuring funds using managed futures and hedge funds. He lives with his family in Florida and Vermont.